Energy Latest News and Updates
---
Upcoming Climate and Energy Webcasts for Local Governments
Upcoming webcasts are being offered by the U.S. Environmental Protection Agency (EPA) and the Department of Energy (DOE). All webcasts are offered free of charge, but space may be limited.
EGRID: Database on Environmental Impacts of Electricity Generation
The U.S. Environmental Protection Agency updated its database that helps Americans understand the health and environmental impacts of electricity generation.
Municipal Policy Toolkit for Energy Savings
Integrated Community Energy Solutions (ICES) released a resource for municipalities aimed at reducing energy consumption at the municipal level. It also offers ideas for how municipalities can get involved in energy policy discussions and development.
ENERGY STAR Portfolio Manager
The U.S. Environmental Protection Agency's ENERGY STAR tool, Portfolio Manager, is being used to track energy and water consumption and greenhouse gas emissions for 40% of commercial building in the U.S. The tool, available at www.energystar.gov/benchmark, can help assess the whole energy use of existing buildings, allow energy performance comparison to a national average, track changes in energy and water use over time in single buildings, groups of buildings, or entire portfolios, and track greenhouse gas (GHG) emissions reductions and cost savings.
Resources for Advancing Energy-Efficient Building Codes
The Online Code Environment & Advocacy Network (OCEAN) is the building codes community's forum for gathering information, sharing news and forming new partnerships to advance energy-efficient building codes. -- (full text)
Responsible Appliance Disposal (RAD) Program
EPA's Responsible Appliance Disposal (RAD) Program is a voluntary partnership program that began in October 2006 to help protect the ozone layer and reduce emissions of greenhouse gases. As part of the RAD program, partners recover ozone-depleting chemicals from old refrigerators, freezers, air conditioners, and dehumidifiers.
Building Energy Codes Program
U.S. Department of Energy Building Energy Codes Program is an information resource on national model energy codes. They work with other government agencies, state and local jurisdictions, national code organizations, and industry to promote stronger building energy codes and help states adopt, implement, and enforce those codes.
---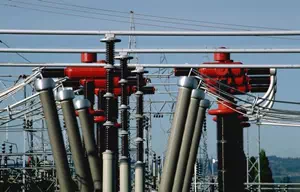 Issue Summary
The generation and use of energy affects the environment. Local governments can foster responsible regulatory and voluntary programs to foster more responsible use of energy resources. Local governments are also some of most substantial consumers of energy in this country, and are distributors of electricity in more than 2000 communities nationwide. They inherently represent a cross section of energy generators, distributors, and end users since they perform all of these functions.
---
---