Asbestos
Issue Summary
U.S. EPA
Other Federal Agencies
States
Publications

---
Issue Summary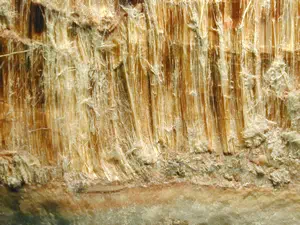 Asbestos is a mineral-based substance commonly found in older building materials (most buildings constructed before 1973 have some asbestos-containing materials), such as pipe insulation, although it can also be found in some new building materials (2,400 tons of asbestos were imported into the US during the year 2005 --- 30% for roofing materials, 30% for coatings and compounds, 40% for other applications).
Working with asbestos can pose significant health hazards, especially when asbestos-containing materials are exposed during routine facility maintenance, or during renovation and demolition projects. If inhaled, asbestos accumulates in the lungs, creating scar tissue. This condition not only does makes it more difficult to breathe -- it can also lead to a type of lung cancer called mesothelioma, which is almost always fatal by the time it is diagnosed. Therefore, asbestos is extensively regulated and its removal must be performed by licensed and trained professionals.
U.S. EPA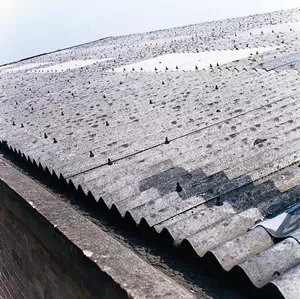 U.S. EPA Asbestos Home Page. Starting point for EPA's asbestos resources.
NESHAP Regulated Asbestos Containing Materials Guidance. Summary of the Asbestos National Emission Standards for Hazardous Air Pollutants (NESHAP).
Other Federal Agencies/Programs
OSHA's Asbestos Home Page. Starting point for OSHA's asbestos resources.
OSHA Asbestos Standard. Full text of the OSHA standard pertaining to Asbestos.
Asbestos State Resource Locator. State level asbestos information including state primary asbestos program pages, contacts and other resources.
Common Questions on the Asbestos NESHAP. A web page that covers questions raised in recent years by demolition and renovation contractors. Most relate to how a demolition or renovation contractor or building owner can best comply with the regulation. The responses assume that the questioner has a basic understanding of the Asbestos NESHAP and demolition and renovation practices. A brief glossary of terms is also included at the bottom of the web page.
Asbestos Worker Protection; EPA's Final Rule, 40 CFR Part 763. In this Final Rule, EPA amends both the Asbestos Worker Protection Rule (WPR) and the Asbestos-in-Schools Rule. The WPR amendment protects State and local government employees (construction work, custodial work, and automotive brake and clutch repair work) from the health risks of exposure to asbestos to the same extent as private sector workers by adopting for these employees the Asbestos Standards of the Occupational Safety and Health Administration (OSHA).